Black Bike Week 2014 Countdown!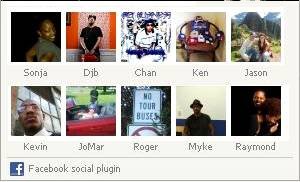 Receive All Parties, News, Specials!!!
NEW Biker Dating Site!
Recent Black Bike Week News!!
Jan 1, 2012
MC Parties and Event Nationwide
Coming Soon...
Dec 5, 2010
Ruff Ryders MC announces Black Bike Week as the Official 2011 Memorial Day Event.
Jan 5, 2011
2011 Dub Dueces Meet-N-Greet for Black Bike Week 2011 at Off Tha Hook Bar, May 26...
Read More
Jan 6, 2011
Over 1200 Pictures added to BBW Photo Album....
View Pictures
Jan 14, 2011
Atlantic Beach expands Bikefest alcohol borders...
Read More
Jan 30, 2011
Check out the Blackbikeweek Blog, if you want to share a story or tips, let us know.
Feb 03, 2011
Atlantic Beach Announces Official BikeFest Dates...
Read More
Feb 16, 2011
Myrtle Beach increases Noise limit to 90db after Noise Ordinance Lawsuit
March 9, 2011
Black Bike Week Daytona 2011 is a huge success!!
Tighman Beach and Golf Resort No longer allows bikes!!
May 16, 2011
Myrtle Beach Bike Week Looking good in 2011
watch video
North Myrtle Beach Ramps up for Black Bike Week...
read more
Ruff Ryders Corp Parties and Events Listed
Oct 20, 2012
Could FreakNik Be back in Miami?
Read More
Read BBW News