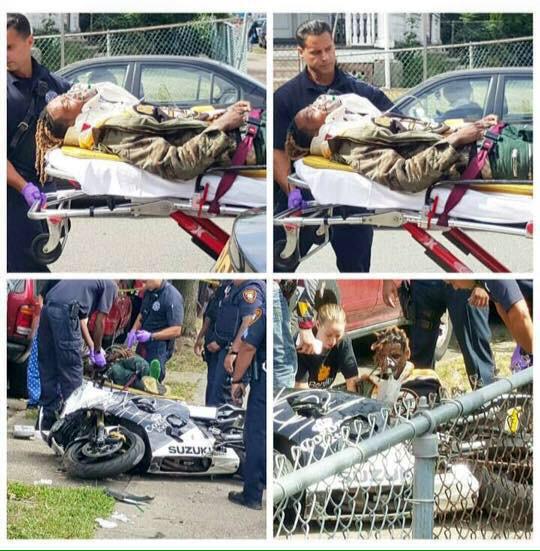 It's reported that Fetty Wap was hit by a car while riding around in his new motorcycle. Thankfully it wasn't the one that was custom built for him by Gas Monkey Garage, on the afternoon of September 26 2015 in his native Paterson New Jersey.
According to TMZ, the "Trap Queen" rapper tried switching lanes while on the bike and collided with a car that was in his blind spot. ( He only has one eye) His injuries are unknown, but he was reportedly conscious and sitting upright, and was rushed to a hospital by paramedics who arrived on the scene.
His DJ on tour DJ Academics posted a series of retweets from the scene and has confirmed that Fetty is safe and is not in any life threatening danger.