Urban Fiesta - Memorial Day Puerto Rico
Urban Fiesta 2011 - San Juan Puerto Rico
In 2 years the Urban Fiesta Weekend has become a world class event!
Created by Phil owner and CEO of The Set networks.
He wanted to create an event that wasn't what you would expect from a Normal Memorial Day Weekend event. Miami was getting old; Bike Week was getting to ghetto, and Cancun was building to much Mass appeal. So The Set got together and created a new event catered to the High Class, trend setter and taste makers.
That event is: Urban Fiesta Weekend!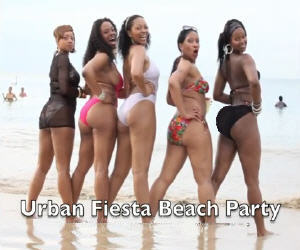 Where is the Urban Fiesta Weekend?
Beautiful San Juan Puerto Rico
What Happens at the Events?
3 day 2 night in beautiful Suan Jose Puerto Rico. Beach Parties, Night Clubs, Shopping Trips, Celebrities, and much more!
If you take the Best of Miami and mix it with the Best of Cancun, then Eliminate the Bullshit you got Urban Fiesta.
When is Urban Fiesta?
Memorial Day Weekend.  May 27, 2011 to May 30, 2011
What do I need to go?
No Passport!
An Open mind
An Attitude for Fun
The Host Hotel is the Intercontinental San Juan Resort & Casino at only $606.18 for the weekend!
Address: 5961 Isla Verde Avenue, San Juan, Puerto Rico
Airline Tickets can be purchased through Expedia.com!
For more info visit the Official Site:
http://www.urbanfiestaweekend.com/
Spread the Word, Share this!
Share
"Share This on Facebook"