Black Bike Week 2011 Hotel Deal
Spread the Word, Share this!
Share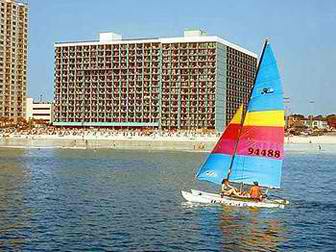 People actually asked me not to put this special out there to give them time to book their rooms before they all sold out. They booked their room, and now I'm putting this out there.
Landmark Resort Black Bike Week 5 stars! Best hotel on the South!
Landmark "South Side, in the middle of the strip". If you're looking to be right on the strip in the middle of the action Landmark is where you want to be. Low Prices, Beautiful hotel with pools, Jacuzzi, and the strip right out of your windows. 2 clubs in walking distance from you hotel "Exception and Myst".
With this hotel you don't have to drive to the strip, cause you are the strip.
Rumor has it,that the Landmark is where a lot of celebrity choose to stay "They have nice penthouse suites"
Book the landmark today before it books up.
Landmark Special
Landmark: Ocean view Room 2 Double Beds Microwave Small refrigerator 1 Bath And Private Balcony
This room can easily sleep 4 people.
* $504 - "Regular price $525.00" for the weekend "Friday to Monday"
Only $150.00 deposit "plus tax" to lock in your room.
Click here to reserve a room at Landmark in less then 60 seconds
Time Left to Black Bike Week 2011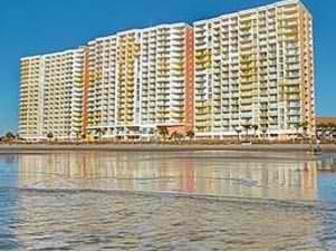 The Un-Official Host hotel of Atlantic Beach BikeFest. This is the closest locations to the Atlantic Beach BikeFest. You can walk to Atlantic Beach and be right in the middle of the festival. This hotel sales out early each and every year, and has been selling out for the last 10 years.
Bay Watch Resort Black Bike Week 5 stars! Best hotel near Atlantic Beach 5!
Book the BayWatch before it fills up.
Bay Watch Special
2 Full Beds Refrig Microwave Tv full Bath And Private Balcony
The room can easily sleep up to 4 people.
* $627.00 for the weekend "Friday to Monday". Regular Price $772.38.
Only $209.00 "plus tax and fees" deposit required to hold the room"
Click here to Reserve a room at BayWatch in less then 60 seconds
Landmark Resort and BayWatch Resort
On the list of hotels that sell out early, these are the two. Biker Friendly, Secure bike parking, The center of the action, ultra party spots. Ask any one and they will tell you Landmark and Bay Watch are the spots to be.
Space is def limited on these two, and they will sell out shortly "Avista and Bay View the number one and two spots are sold out!!".
These two are the number one spots in North Myrtle Beach and Myrtle Beach! Get one or double up and get both Tuesday to Saturday Bay Watch, Friday to Monday Landmark".
But seriously Book Early!
* These rates are only good through Black Bike Week Reservations Booking System Powered by IHS! Price may be different else where.
* These rate are good up unit Sun Feb 20, 2011, after that price may increase!
* Rates don't include taxes, and hotel fees "booking fee, service fee, extra parking permit fee, etc".
Spread the Word, Share this!
Share