CIAA 2012

What is the CIAA?
A HBCU college athletic conference that takes place in Charlotte, NC. The main event is the Basketball Tournament, but after the games are done the parties, and night life get started. People consider the CIAA parties and events to be on par with Black Bike Week.

Where is the CIAA 2012?
The Basketball tournament and after parties takes place in Charlotte, NC.
When is CIAA?
TBA.
What Happens at CIAA?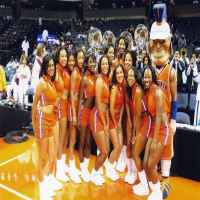 After the games are done people get out, drink and party. Tons of clubs, VIP spots, and night clubs. Thousand of people go to the tournament just to experience the night life. Trust me this isn't an event you want to miss!
Book your rooms early because they sell out each year!

For more info or to book a hotel visit Charlotte Hotels or the Official CIAA web site http://www.theciaa.com
Spread the Word, Share this!
Share
"Share This on Facebook"