ATLANTIC BEACH Outlines Bikefest Ordinance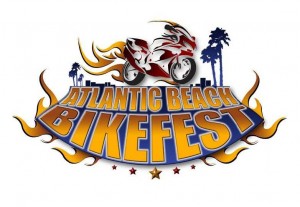 Monday Jan 31, 2011
The Atlantic Beach Town Council has passed a new ordinance for the 2011 Atlantic Beach Bikefest (Black Bike Week).

According to the ordinance:

The Events will Officially begin on May 27, 2011 at 3 p.m.
The town's police chief can designate areas where alcoholic beverages can be sold and consumed.
More vendor permits "and a new super permits covering alcohol, food and retail and agent permits".
Established permit rates "the earlier a person purchases a vendor permit, the less it will cost, and a discount on purchasing a second permit".
Notes:
In addition to alcohol, food and retail vendor permits, the town has added an agent and a super permit.
The agent permit is for an individual who rents someone else's land to vendors.
The super permits will cover alcohol, food, retail and agent permits.
The Memorial Day event will officially run from May 27-30.
Town Manager William Booker.
For more info about permits please contact the town of Atlantic Beach.
TOWN OF ATLANTIC BEACH
717 30th Avenue South
Atlantic Beach, SC 29582
Phone: (843) 663-2284
Fax: (843) 663-0601
E-mail: abadmincpereira@sc.rr.com
http://townofatlanticbeachsc.com/Home_Page.html
Spread the Word, Share this!
Share
"Share This on Facebook"