Tom Joyners Fantastic Voyage Cruise
Tom Joyner's Fantastic Voyage Cruise

What is the Tom Joyner Cruise?
A yearly criuse heard on the Royal Caribbean's Liberty of the Seas.
When is the cruise?
March 20 to March 27, 2011
Where is the Tom Joyner Cruise?
Starts in Galveston, TX and travels to Cozume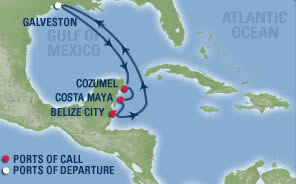 l Mexico, Beautify Belize, then return to Texas.
About the Tom Joyner Cruise:
This cruise is a must attend. You get to meet tons of celebrities, enjoy great shows and comedian and escape on the sea for a whole week. What type of crowd? the crowd is usually more mature and grown and sexy, but honestly there is a little something for everyone.  Drinking, Partying, and Bike Week type fun at night LOL.  Trust me you will enjoy it.
More Info:
For more info about the cruise visit
http://www.blackamericaweb.com/fv2011/