I can't wait to see the look on Myrtle Beach Mayor John Rhodes face when over 250,000 Black biker week show up at Myrtle Beach in 2010 LOL!
Excerpt from the story in the Sun:
"A different picture of May develops for Myrtle Beach area…. No one knows for certain what this May will look like now that the bike rallies have waned, but food shows, a military festival and a car show are on tap to lure visitors"
Notice in the Article they didn't mention any event during Memorial Day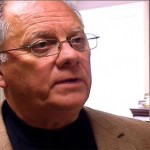 weekend. The know we coming! See everyone there.
Link to the article in the Sun
http://www.thesunnews.com/142/story/1277826.html