Where can I rent a House for Black Bike Week?
!Warning! Houses Sell Out Super FAST. Get in Early!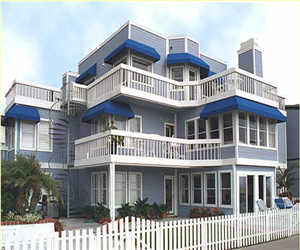 Rental Houses are good if you're rolling in a big group, and/or you want total privacy. With Big groups your per person cost is usually cheaper then a Hotel or Resort, and you have complete control over the house for parties, parking, guest etc. If you're in a small group a Hotels or Resort is usually cheaper.
.
Make sure you include all cost, including Service Fees, Booking fee, Linen fee, and Vacation insurance . Some places may have the cheapest per night fee, but after you include the extra's you might end up spending more. Shop around!!
Here are Some Recommended House Rental and Condo Rental Sites
Disclaimer: The Atlantic Beach area is usually for Biker who want to ride. If you don't ride and go solely for the parties stay in South Myrtle Beach, and choose a Hotel.
Also, be careful of reviews, and recommendations on other travel web sites. What's good for a non Black Bike Week vacationer, may not be a good location during Black Bike Week .
Reserve your House or Condo EARLY!!! Trust me, you don't want to wait till the last minute.

Call (843) 449-4477
"Tell them Black Bike Week.US Sent you!"
Spread the Word, Share this!
Share
Help folks looking for Rental House or Condo out by Sharing this!
Black Bike Week 2018 Comments