Like This!! And Share!!
Share
Black Car Week 2012!!!
The 2nd Annual Black Car Week! First year started after Black Bike Week 2011, And was create by Cool Crable for Car Clubs who want to come back to the beach, And have an event for them.
Well the event grow bigger than expected, and Car Clubs, Bikers, and Motorcycle Clubs came back to the beach; bringing over 30,000 people making it a Mini Black Bike Week, and word has been spreading since last year and more people are coming back For 2012.
It's Called Black Car Week, but really it's mini Black Bike Week. 10,000's of People crowd the Myrtle Beach strip on 2's and in Custom Cars, and Donks and The ladies show up looking good and parties take place all weekend long. So If you looking for another reason to hit the beach, and to have another good Time before the end of the summer, Black Car Week 2012 is it!! Hotels are booking up, so Book Early.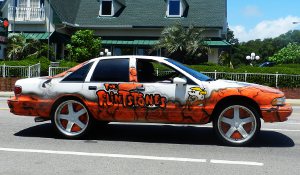 When is Black Car Week 2012:
The Events will be Officially held (August 9, 2012 to August 13, 2012).
Where are the events taking place:
Where should i stay, What Hotel should i stay in, where are the Best Rooms?:
Stay in Myrtle Beach on the Strip around
"Broadway at the Beach"
OR
"Family Kingdom Park"
.

Here is a list of some of the best Hotels to choose: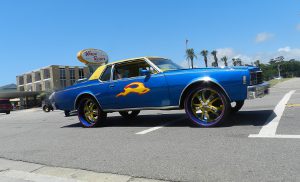 1. Landmark
2. Captain Quarter
3. Breakers
4. Holiday inn
5. Palace Resort
6. Twilight Surf
7. Bay View
8. Econo Lodge
9. Polynesian
10. Hotel Blue
12. 3 Palms

CLICK HERE for Myrtle Beach Hotels!
What to Expect?
100's of Car Clubs on deck, ton of Sexy Women, Bikers and MC's Showing up, tons of custom car, parties, meet-n-greets, Cvb's, drifters, drag racing, concerts, car shows, pool parties, fashion shows, and male reviews.
Reserve Your HOTELSearly, because this year it's going to get packed!!
Call (800) 780-5733 Promo Code: 337435 to Find a available room ASAP
Share