Rates for 2014 Black Bike Week Hotels
2013 is approaching fast and from what i see Hotel prices are higher!.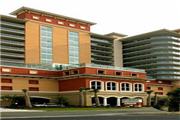 So what does that mean?
Shop Around early for 2013!!!
Use the Two links below to See all the Rates on Hotels for the 2013 season.
Prices in North and South Myrtle Beach are higher
then last year, and that is to be expected, Prices should remain the same until around March of 2013, but who know what hotel might do.
Search around and Find out how much hotels are costing and start banking money early, and Try to book your room as early as possible!
One:
You might find a special "Rare"
Two:
Prices increase as Memorial Day approaches, so if the price gets to high, you can choose another hotel, or book it before it goes higher!
"Don't wait to the last minute and find out that the hotel you seen for $139 a night a few months ago increased it's price to $279 a night 1 month before the event, and you don't have the cash!
Use the link Below to check out the prices and reviews on Trip Advisor, "Remember the Dates "May 24, to May 27 2013"

OR
CLICK HERE FOR NORTH MYRTLE BEACH!